Available since February 2009:

Time Track Online© allows the oversight over the current status
of all your field-employees in real-time.
The tool supplements your classical CRM-system with additional
information that are transmitted by the field-employee via
cellphone at the touch of a button.
In the central office all information is displayed consolidated in a
Gantt-chart that is automatically updated at freely definable time
intervals.
By this, orders or appointments can be assigned to the currently
available employee more timely.
The number of phone-calls necessary to assign an order is
reduced to a minimum. This gives the employee on site more
time for the actual work with the customer.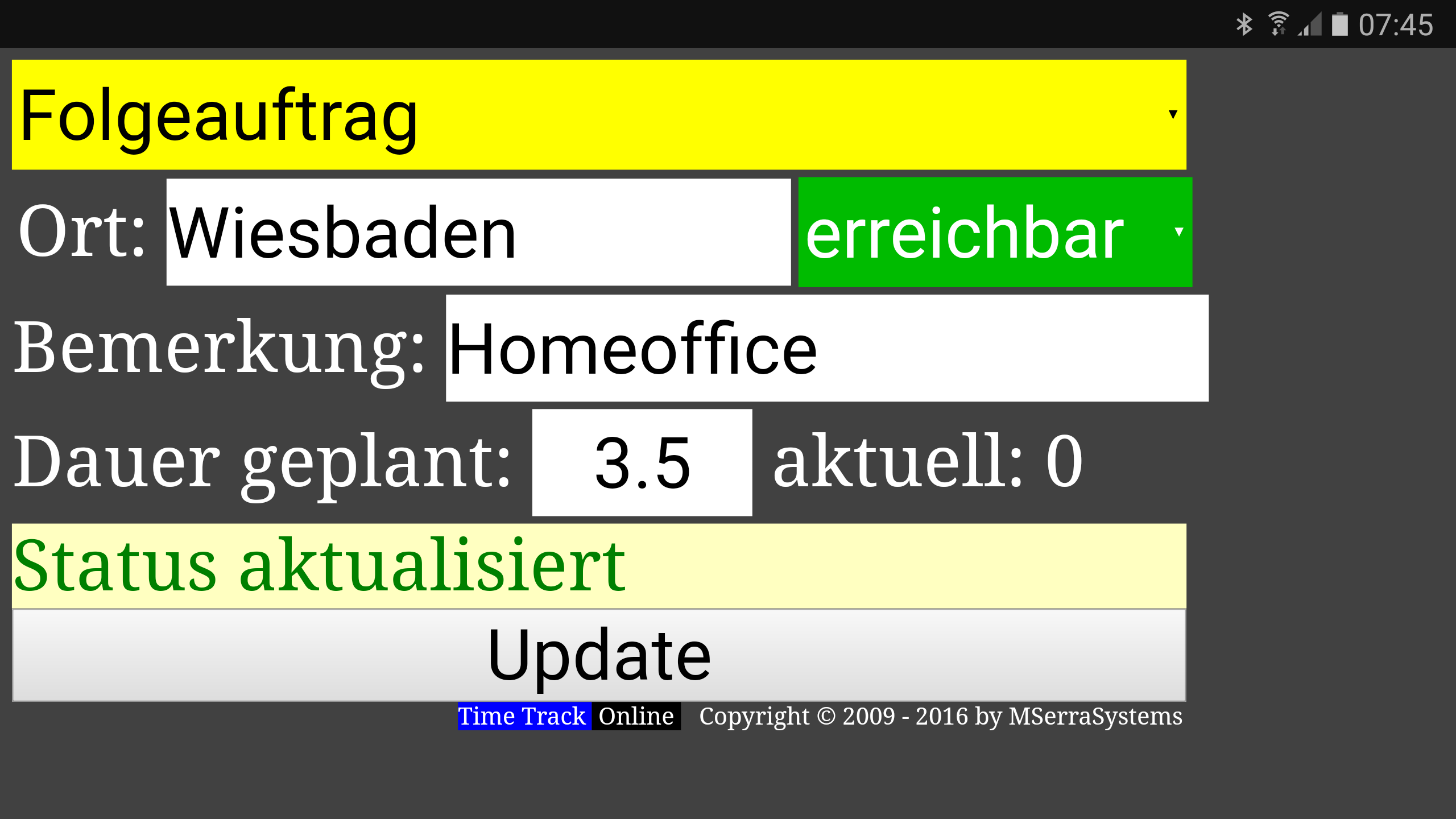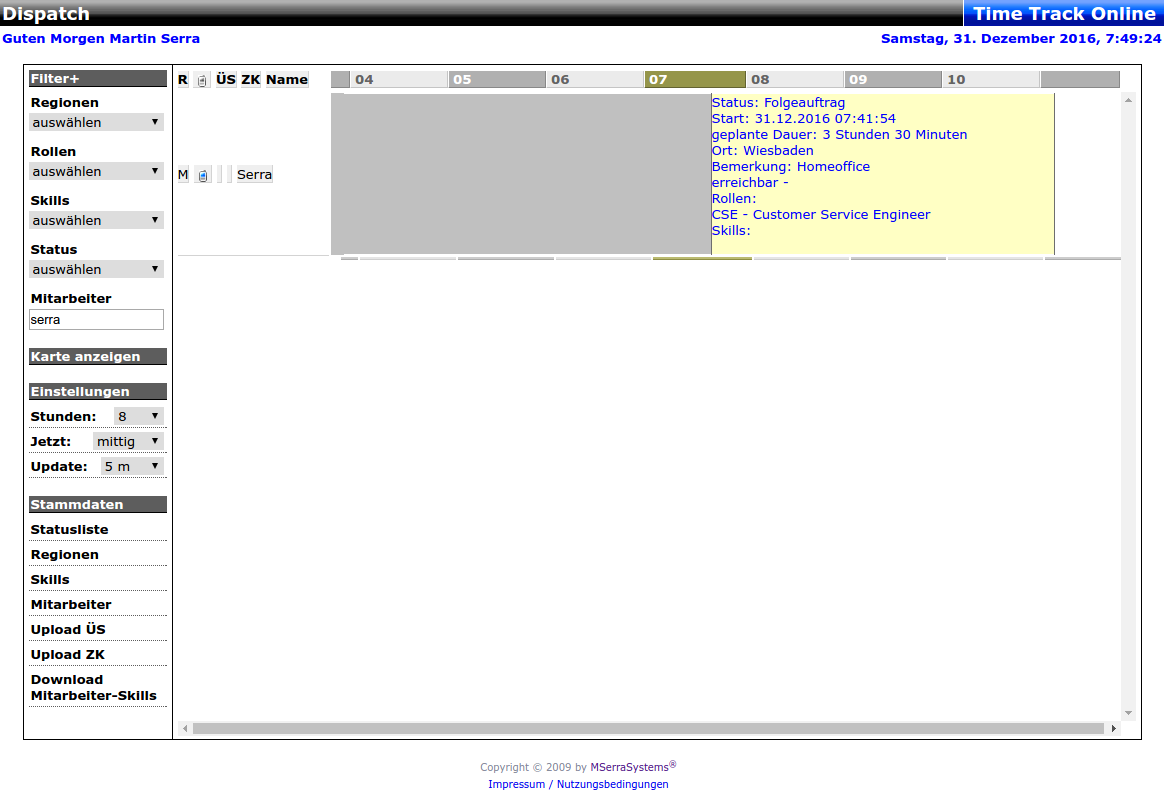 Available since May 2010:

Time Plan Online© is the fully automated web based solution for skill- and rule based planning and scheduling of appointments and appointment series (shift-planning, automated workload management).